LifeStyle: Prince William on fatherhood: 'Please tell me it gets easier'
on March 1, 2016 and No comments
Fulfilling his role as a royal and being second in line to the English throne may seem like child's play for Prince William compared to fatherhood.
Prince William told guests at the Welsh Rugby Charitable Trust last Friday that his children, Prince George and Princess Charlotte are a handful and as yet they haven't had a major mishap.
"No broken bones yet but they're trying. Running around, pushing things, jumping," he said. "Please tell me it gets easier."
READ MORE: • Kate: "I wouldn't hesitate to send George to therapy" • Steal her style: Princess Charlotte • The eerie prediction of Diana's demise
He also spoke glowingly about his 10-month-old daughter although he speculated about what it will be like to father her, and George for that matter, in their tween years.
"Charlotte is very easy, very sweet but all the fathers say, 'Just you wait. When they get to 9, 10, 11, they go crazy,'" he said.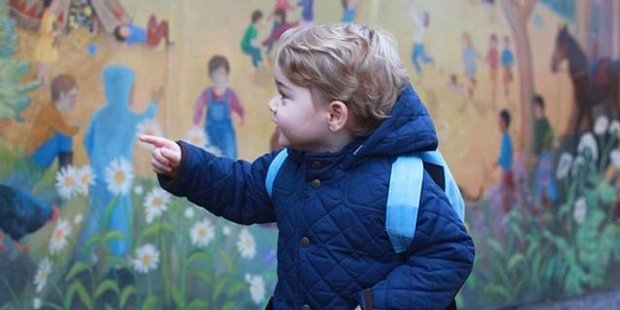 Prince William is preparing and expecting the unexpected during their formative years.
"I'm looking forward to it," he said. "There will be some drama."
The Duke of Cambridge and his wife Kate will be heading to India and Bhutan in March on behalf of the Queen but without their two children.
Princess Charlotte will celebrate her first birthday on May 2.
- nzherald.co.nz
Also Like: Sunglasses, Swim wear,Sports wear, Mens Underwear, Maternity Clothing, Handbags & Luggage, Cufflinks,Socks, Baby & Kid's Clothes, Perfume & Fragrance,Skin Care, Hair Care,Makeup & Cosmetics,Sunglasses, Chemist & Pharmacy, Childrens healthcare, Mens Clothing, Womens Clothing, Kids Clothing,Boys Clothing, Girls Clothing, Unisex Clothing